View Job
This posting cannot receive an online application from your Community College Jobs Now account. To apply, follow the employer's instructions within their job description.
More Jobs from Santa Monica CollegeShow Printable Job
Dean, Education Enterprise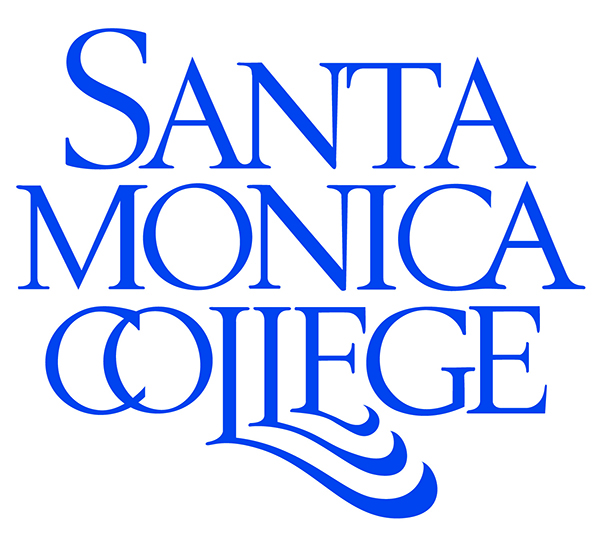 Posting Number:
0000290
Job Title:
Dean, Education Enterprise
Classification Code (Part-Time):

To be filled out for part-time positions only
No Response
Position Type:
Academic Administrative
Work Hours:
Department:
AUXILARY SERVICES
Position Profile
The Position - Dean, Education Enterprise
Under the direction of Vice President of Business and Administration or Designee, the Dean of Education Enterprises serves as administrative officer providing business and financial management expertise, leadership and direction of the District's auxiliary services and education enterprise endeavors. Areas of oversight include but are not limited to, campus business operations, Bursar's Office, Bookstore, Scholarship Office, Transportation Services, and student housing options. The incumbent is expected to develop entrepreneurial options and revenue generation strategies. The Dean will oversee the overall operation of the college auxiliary services, funds, banking, and enterprises. The Dean will ensure fiscal and budgetary integrity by adherence and compliance to laws, governmental accounting standards, rules, and District policies and procedures. The Dean will assist departments in advancement of the College's (Education) Mission. The Dean will also work in a consultative capacity with administration, with academic and student service departments, and college personnel to assist in the development and maintenance of services and goods which could generate revenue for the District.
Duties:
Primary Duties & Responsibilities
- Provide direction and leadership to education enterprise efforts and college auxiliary services operations; manage the District's Auxiliary operations.
- In collaboration with senior management, set objectives, plan, assess and evaluate feasible business/revenue generation ideas, strategies and applicable processes.
- Work collaboratively with Department Chairs, Faculty Leaders, Administrators and Managers regarding special accounts.
- Provide fiscal oversight of District component units and foundations.
- Provide fiscal oversight of Auxiliary Services bank accounts.
- Lead, supervise, and evaluate assigned management and classified support personnel.
- Participate in policy development, institutional support efforts and managerial activities.
- Serve as fiscal advisor to and member of the Associated Students' Finance Committee.
- Ensure budget models for auxiliary programs are in accordance with District policy and procedures.
- Maintain a strategic business outlook that will enhance organizational efficiency.
- Develop business plans and proposals, prepare and maintain budgets.
- Provide oversight of District, Associated Student and Auxiliary Trust Account investments which includes collection of bad debt, parking revenues, management of Auxiliary Trust Account revenues and expenses including bookstore, student refunds, and financial aid check distribution, emergency loan check distribution, and international student billing and collection.
- Provide administrative direction for the coordination and implementation to integrate cash receipts operation for District and Auxiliary accounts; and ensures accounts are balanced and disbursed to District Fiscal Services.
- Participate in accreditation and program review processes.
- Serve on committees, taskforces, and special assignments, as assigned.
Additional Duties:
Minimum Qualifications:
Requires a Master's Degree in Business Administration, Management, Business Finance, Public Administration, Accounting, or related field from an accredited college or university, and five (5) years of progressively responsible business administration or development, public administration or management experience including at least three (3) years in a supervisory or program management capacity or the equivalent.
Must have at least one (1) year of educational and leadership experience reasonably related to the assignment.
Must be sensitive to and have awareness and understanding of the academic, socioeconomic, cultural and ethnic diversity within the community college student population, including students with physical and/or learning disabilities as these factors relate to differences in learning styles.
Preferred Qualifications:
Knowledge, Skills & Abilities
- Ability to effectively perform the duties and responsibilities of the position.
- Knowledge of general accounting principles and practices, budget planning, and management skills.
- Demonstrated effectiveness working with a wide range of constituents from board members to students in an atmosphere of collegial decision making.
- Demonstrated ability to promote collaboration, teamwork and partnerships.
- Ability to work with a broad and diverse range of people and activities.
- Supervisory skill sets demonstrating the ability to lead, collaborate, coordinate, and to supervise staff.
- Demonstrated ability to analyze, evaluate and recommend innovative changes.
Fringe Benefits:
- 24 paid vacation days
- 12 paid ill days
- Fully paid medical, dental and vision care coverage for the employee and dependents
- $50,000 Life insurance for employee
- STRS (State Teachers Retirement System) or PERS (Public Employees Retirement System if pre-qualified)
Selection Process:
The selection process shall include the following steps:
(a) A screening/evaluation committee will review application materials to determine minimum qualifications for the position are met;
(b) A pool of qualifying candidates will be invited to an initial interview with the selection committee at the Santa Monica Community College District's main campus or one of its satellite campuses;
(c) Upon completion of initial interview process, the selection committee will recommend candidates for final interview with the Superintendent/President who will recommend a candidate for appointment by the Board of Trustees.
Applicants will be notified by letter of their status as the committee progresses through the hiring process. Candidates who are selected for a final interview with the Superintendent/President should not expect official notification of the status of candidacy until the Board of Trustees has acted upon the Superintendent/President's recommendation.
All travel costs related to an initial interview will be borne by the candidate. Only ½ of the airfare cost to the Superintendent/President's interview will be borne by the college.
The Santa Monica Community College District reserves the right to contact the current or most recent employer of any candidate and to investigate past employment records.
The Santa Monica Community College District reserves the right to re-advertise the position or to delay filling the position indefinitely if it is deemed that applicants for the position do not constitute an adequate applicant pool.
Accommodation: Candidates with legally defined disabilities may request reasonable accommodation in the interview and the selection process by notifying the Office of Human Resources by the deadline date. Candidates may be required to supply documentation supporting the need for the accommodation when the request is made.
For Santa Monica Community College Campuses & Program Sites please go to the website below:
http://www.smc.edu/campusmap/default.htm
For Airport, Hotel and traveling information please go to the Santa Monica Convention and Visitor Bureau website below:
http://www.santamonica.com
Conditions of Employment:
Appointment subject to verification of official transcripts, current or previous employment, tuberculosis and fingerprint clearance. Selected candidate must provide identification and work authorization.
EQUAL EMPLOYMENT OPPORTUNITY Disclosure
The Santa Monica Community College District is committed to the principles of equal employment opportunity. All qualified applicants for employment, as well as District employees, shall have full and equal access to employment opportunity. No person shall be subjected to unlawful discrimination in any program or activity of the District.
The District's Board Policy 3120 (EEO) may be accessed at: http://bit.ly/2fmNK9P.
Equivalency Statement:
The Santa Monica Community College District, in its desire to select outstanding faculty members from the largest possible pool of qualified applicants, recognizes the fact that candidates may attain expertise in a discipline through a variety of means. Certain combinations of education, experience and other accomplishments in the field may be judged by the District as equal to the stated minimum qualifications for this position. Candidates who feel they possess such equivalent qualifications are encouraged to apply and provide appropriate documentation of their qualifications. For further details regarding equivalency criteria, please download the Equivalency Application Statement Form available at http://jobs.smc.edu.
Position Percentage:
Posting Date:
All applications and materials must be received by the Closing Date

Closing Date:
07-28-2017
Required Applicant Documents:
Resume
Cover Letter
Applicable Transcript 1 - Unofficial copies of all post-secondary educational transcript are required.
Number of reference letters required:
3
Optional Applicant Documents:
Other Document
Applicable Transcript 2 - Unofficial copies of all post-secondary educational transcript are required.
Applicable Transcript 3 - Unofficial copies of all post-secondary educational transcript are required.
Equivalency Statement Form
Special Instructions to Applicants:
Accommodation:
Candidates with legally-defined disabilities may request reasonable accommodation in the interview and the selection process by notifying the Office of Human Resources.
Cover letter:
Include why you are interested in the position of Dean, Education Enterprise.
Please note:
An email notification will be delivered to your reference provider once you have completed your application and attached the required documents (via the online process). The reference provider will then submit their confidential letter of reference via the online confidential portal.
Your application is not considered complete without the submission of the confidential letters of reference through the online system.
It is your responsibility to ensure that all application materials are received on or before the closing date.
Salary Range:
$146,022 - $169,280
Pay Philosophy:
Employment Status:
No Response
To apply please click here!
Santa Monica College

Location:

Santa Monica

,

CA

90405

Document ID: AB172-1FN4






Posted on:

2017-07-26

07/26/2017

2017-08-25






More Jobs from Santa Monica CollegeShow Printable Job