View Job
This posting cannot receive an online application from your Community College Jobs Now account. To apply, follow the employer's instructions within their job description.
More Jobs from Virginia Community College SystemShow Printable Job
Systems Analyst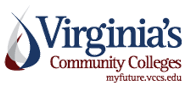 Systems Analyst
Virginia Community Colleges - System Office
The Virginia Community College System (VCCS) is comprised of 23 community colleges located on 40 campuses throughout the Commonwealth of Virginia. Our colleges provide programs and courses of instruction through the associate-degree level, encompassing occupational-technical education, college transfer education, general education, developmental education, continuing education and workforce development. We provide access to quality higher educational opportunities and workforce training throughout the Commonwealth for over 225,000 credit students and nearly 175,000 non-credit students. Our mission is to give everyone the opportunity to learn and develop the right skills so lives and communities are strengthened. As such, the VCCS aims to become a model institution for diversity and invites multicultural professionals from all backgrounds to contribute to its aspiration for building an inclusive community where everyone is given equal opportunity to reach their full potential. If you are looking for a new challenge and like a high-energy environment making a difference in people's lives, then you'll love working with Virginia's Community Colleges.
About the Position:
The Information Technology Office is seeking to attract a highly motivated and experienced IT professional committed on providing extraordinary customer service to enhance the VCCS enterprise-wide systems focusing applications to provide world class services that foster and expand access to exemplary learning experiences for all, regardless of time or place. The VCCS operates enterprise-wide Oracle/PeopleSoft applications which currently include Financial Management 9.1/PeopleTools 8.52 and Human Capital Management and Campus Solutions 9.0/ PeopleTools 8.53 in a split production environment. The Oracle/PeopleSoft applications run on Oracle 12g databases.
The Systems Analyst provides applications, best practices, and technical leadership, consulting services and support to the 23 community colleges, System Office, and Shared Services Center in their use of the administrative and student applications and interfaces with other Commonwealth of Virginia administrative systems by applying a wide range of technical expertise in multiple business areas.
Key responsibilities include:
Providing applications, best practices, technical leadership, consulting services, training and support to Virginia's community colleges' staff, faculty and students in their use of the VCCS' enterprise applications;
All phases of system design and development; configuration, management, administration and performance monitoring of applications architecture and components; design, development and support of integration technologies involving both VCCS custom built and COTS applications, and applications hosted by other state agencies or contracted third-party providers; and diagnosis/remediation and support of these applications;
Collaborating with system office policy staff, college staff, and other information technology specialists to identify and recommend best practices and business process improvements;
Developing technical and application solutions to address business needs for the purpose of establishing and maintaining high performance, high availability systems; and
Providing on-going support responsibility for specific application modules as well as assignment to projects of short and medium duration.
Qualifications
Education:
Baccalaureate degree in information systems or computer science or equivalent coursework in relevant technical training. Candidates with an equivalent combination of education and work experience will be considered in lieu of the bachelor's degree requirement.
Minimum Knowledge/Skills/Experience:
Extensive experience in supporting the development and implementation of large scale, complex, commercial off-the-shelf software systems.
Demonstrated experience applying analytical skills involving large scale applications with distributed presentation, application, and database servers and clients.
Record of superb customer service, excellent written and verbal communications skills and experience with the demands of a challenging application environment;
Proven ability to define and develop solutions based on business requirements;
Experience managing teams or projects of varying size and complexity;
Experience coordinating assignments and monitoring day-to-day team activities; and
Experience developing and supporting interfaces to external applications.
Preferred Education and Skills:
Experience with a minimum of six modules from the following Oracle/PeopleSoft ERP product offerings (version 8.9 or higher):
PeopleSoft Financial Management: Accounts Payable, Budgeting/Commitment Control, General Ledger, Purchasing and Asset Management
PeopleSoft Human Resource Management: Absence Management, Benefits, Human Resources, Payroll, Time and Labor
Campus Solutions: Academic Advising, Academic Records, Admissions, Campus Community, Financial Aid, Student Records, Student Finance.
Experience with PeopleTools 8.50 or higher with at least five of the following: App Designer, Crystal, Data Mover, Equation Engine, Integration Broker, PeopleCode, Query, SQL, SQR, Workflow, or BI Publisher;
Considerable working knowledge of Cobol, Java, Java Script, and HTML and platform experience in UNIX/Linux/Windows server skills and Oracle database to enable the use of the above;
Considerable working experience in a higher education setting;
Prior customer support experience including use of problem ticketing system;
Prior experience with process improvement methodologies including ITIL.
Master's degree in Information Management, Computer Science or related field or Project Management certification.
Additional Information:
The VCCS System Office is located in the beautiful Arboretum Business Park off of Midlothian Turnpike southwest of Richmond. Please keep this in mind as you consider this position.
This position is defined as a classified position and the individual hired will be required to serve a one-year probationary period. The VCCS offers competitive compensation along with excellent benefits and opportunity for career development.
For information on benefit offerings, go to: http://cdn.vccs.edu/wp-content/uploads/2013/07/Classified-Staff-Benefits.pdf
Hiring Range: Negotiable up to approximately $87,550, commensurate with education and work experience.
Application Instructions:
To apply for this position, qualified applicants must complete the online information section and questions, and attach a resume and cover letter with salary requirements for consideration. This position will remain open until filled, however, first consideration will be given to applicants who apply by January 21, 2018.
Go to http://www.vccs.edu/careers to view the full job posting and/or to apply.
Reference, background, and e-Verify checks are required for all VCCS positions.
The Virginia Community College System is committed to fostering, cultivating, and sustaining a culture of diversity and is an Equal Opportunity/Affirmative Action Employer. The VCCS encourages applications from women, minorities, veterans, and those with disabilities in our effort to reflect our diverse society.
We thank you for your interest in the Virginia Community College System. Unfortunately due to the volume of submissions, we cannot respond to applicants directly. If we believe your education, experience and/or skills may be a good fit for this position, a member of our team will reach out to you for additional information and next steps.
The Virginia Community College System Office is an Equal Opportunity employer.
Auxiliary aids and services are available upon request to individuals with disabilities.

Apply Here

PI106744517
Virginia Community College System

Location:

Richmond

,

VA

23236

Document ID: AD014-1OL4






Posted on:

2019-01-10

01/10/2019

2019-02-09






More Jobs from Virginia Community College SystemShow Printable Job